Get Exclusive Blogging Tips Direct in Your Inbox
Sign Up To Our Newsletter to Stay Updated With Latest Guides and Weekly Strategies
Want To Scale Up Your Blog To Next Level
Join Our Premium Telegram Group Where We Share Actionable Blogging, SEO, and Affiliate Marketing Tips To Grow Together and Also Get Solution of Your All Blogging Related Problem By Expert So Join Our Premium Group Now
If the above link doesn't work Just search BLOGGINGNINJAS on telegram and join our Blogging Community for FREE.
WHAT PROFESSIONAL BLOGGERS SAY ABOUT ME
Akash at Rank Mirror is a generous, humble blogger who knows his blogging stuff inside-out. Network with kind souls like he to blog with humility.
John karl
Funnel Expert
Akash is an emerging Indian blogger who regularly publishes helpful content on his blog. His blog is a great resource to learn about blogging, SEO and affiliate marketing. He is also very active on social media, especially on Facebook. You should follow him if you want the best advice about your blogging business.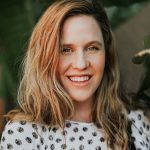 Elisa Jenner
FOod Blogger
These days we see some bloggers who are addressing the business needs and then there are bloggers who are passionate about the content creation. Akash is an amazing bloggers, he is providing a lot of helpful contents to his readers, do follow him to get actionable blogging tips and grow your blog.
Kylie Muller
E-Commerce Expert